Regular price
$57.95
Sale price
$39.95
Unit price
per
🇺🇸 Made in Spokane, WA
📦 FREE USPS 1-5 Day Shipping
💧 Water & Sweat Proof
Photo Guide
Order Ships
Within 3-4 Days
How it Works

Step 1: Choose your photo

Click "Upload Your Photo", select your desired photo and crop it within the circle shown for the pendant.
(Note: If you're having issues selecting a photo you can place your order without uploading. Our team will contact you to get your photo 15-30 minutes after your order is placed.)

Step 2: Image Review

Once your order is placed, our team will review each photo to make sure it follows our photo guidelines. If there are any questions, we'll contact you via email.

Step 3: Creation Begins

As soon as your image/s have been approved, our team will start creating your order. Orders are shipped within 3-4 business days.

Step 4: Order Updates & Delivery

We send out status updates throughout the whole process so you know exactly what phase your order is in. Once your order is shipped, you'll receive an email containing the USPS tracking information.
Description

The Perfect Gift for Your Loved One

Not only is she one of the most important people in our lives. Our mother's have put up with our shenanigans all of our lives and asked nothing in return. Nothing will say I love you more or bring tears of joy to her eyes than when she looks inside the Eternity's Mom photo necklace and sees a special moment the two of you hold dear.

Product Details

Necklace Details

Pendant Materials: High Quality Stainless Steel - Silver/ Gold Plated
Pendant Size: 18mm x 13mm
Chain Material: Stainless Steel/ Gold Chain: 925
Necklace Size: 16 inch chain adjustable by 2 inches
Comes in an Elegant Eternity Gift Box



Free U.S. Shipping
Crafted to Last a Lifetime
Lifetime Warranty
Premium Materials on Every Piece
Waterproof & Sweatproof
Perfect Way to Elevate Your Style
View full details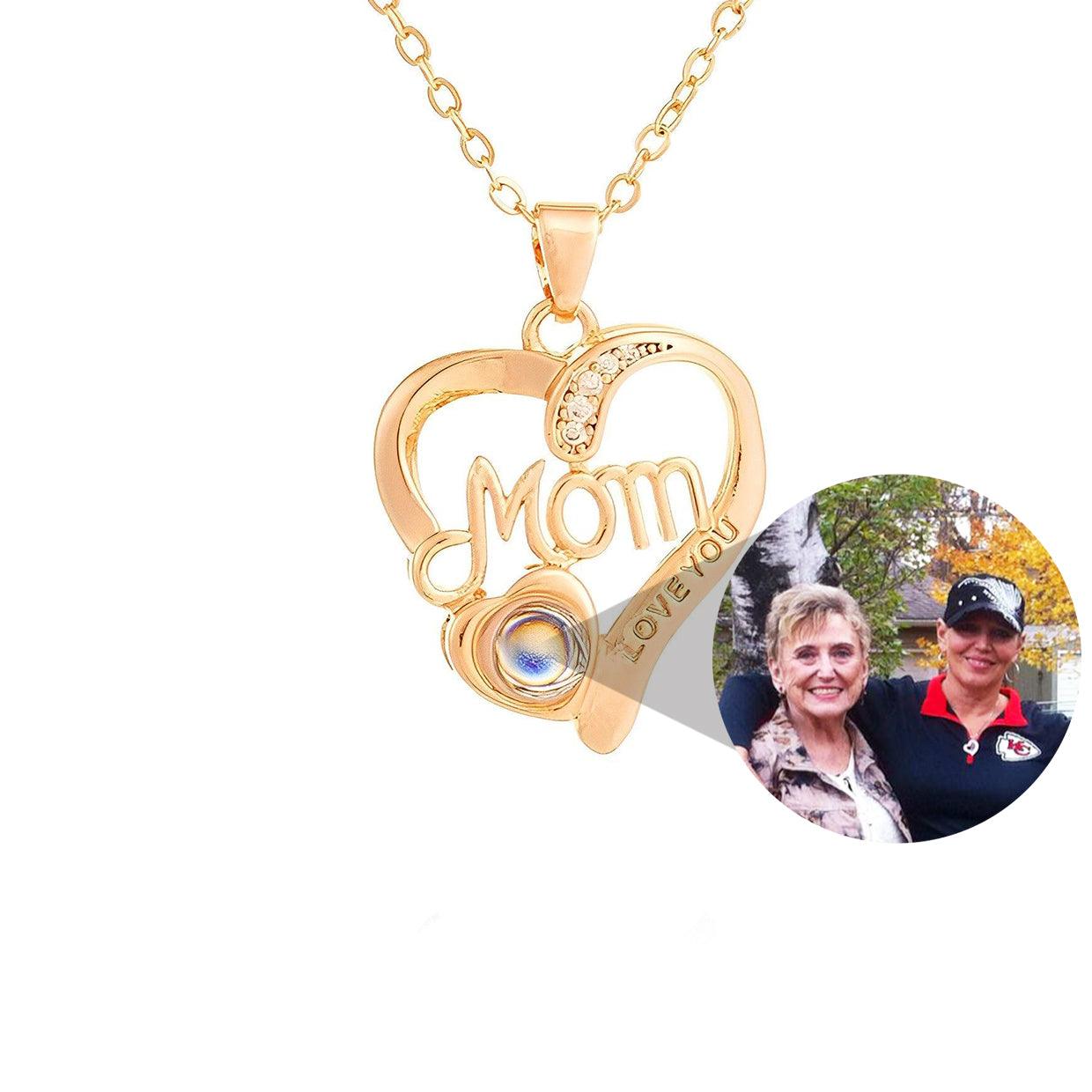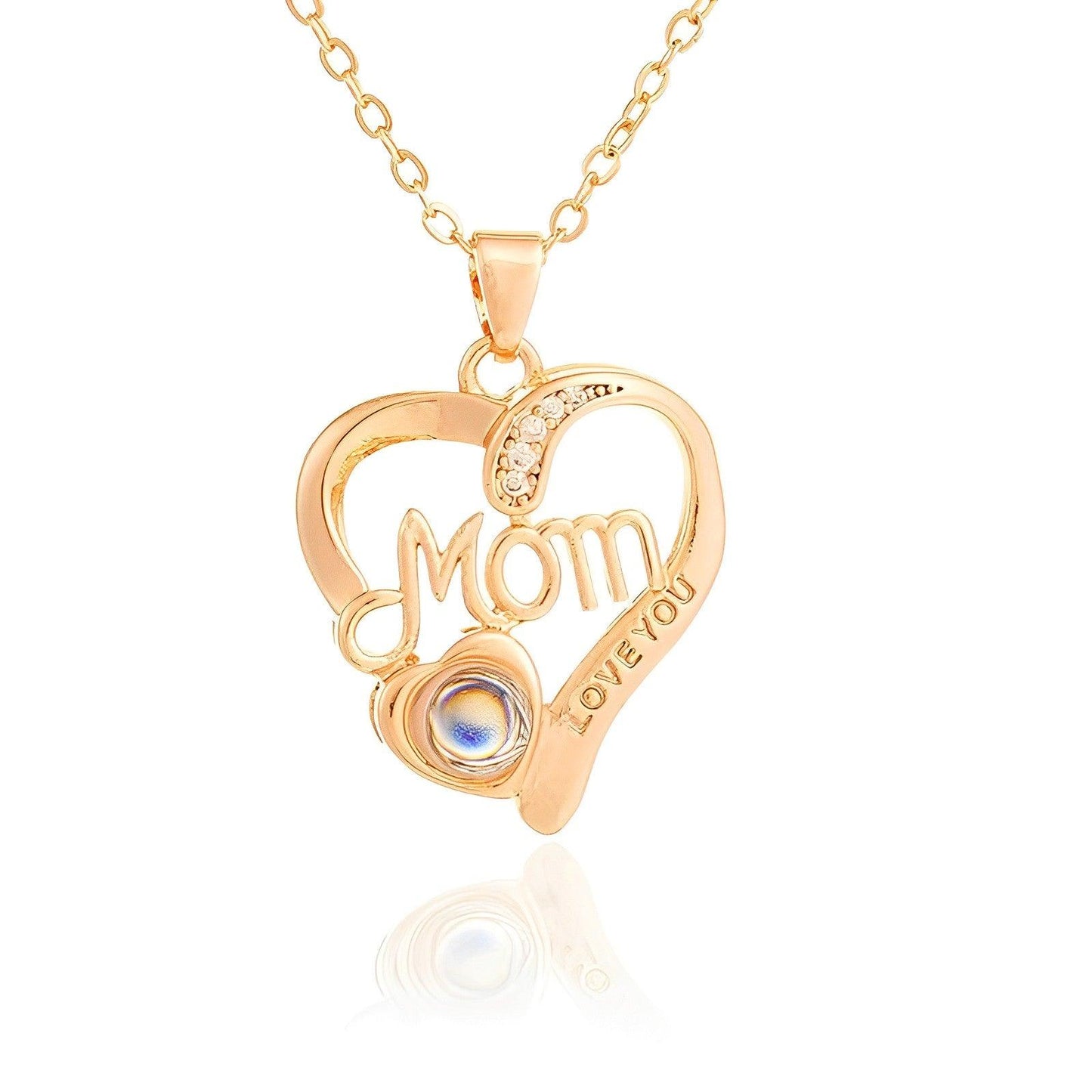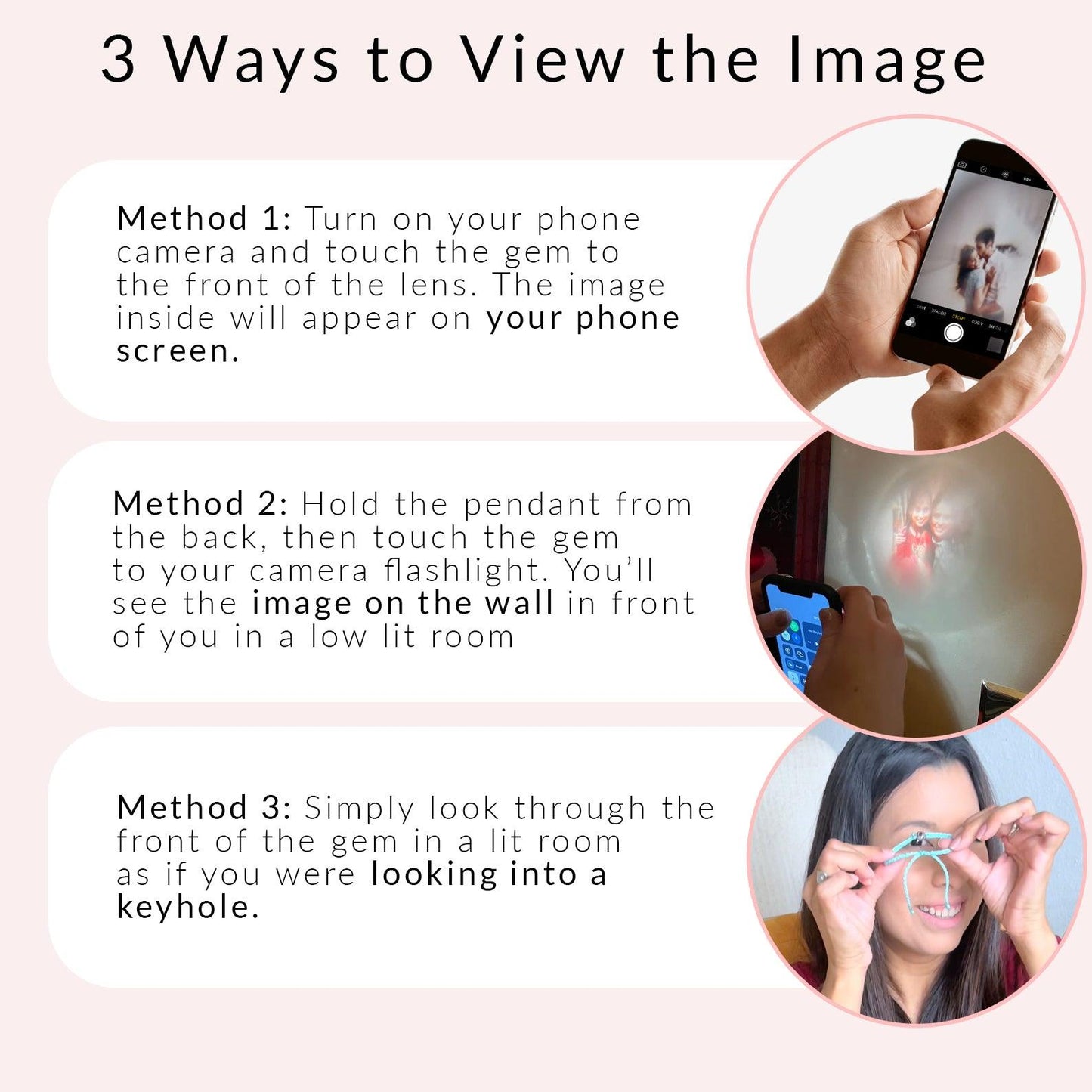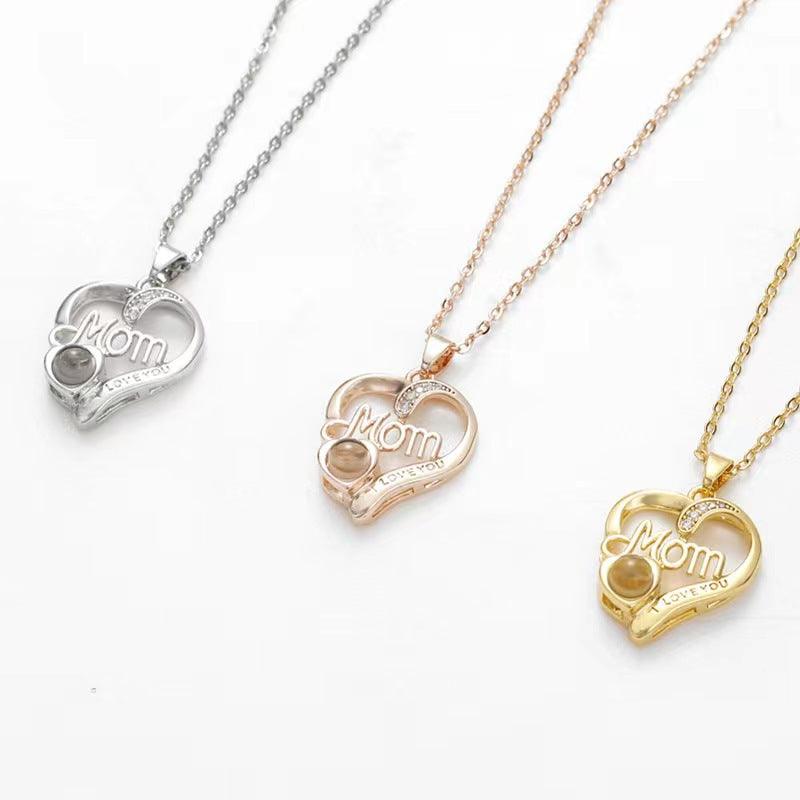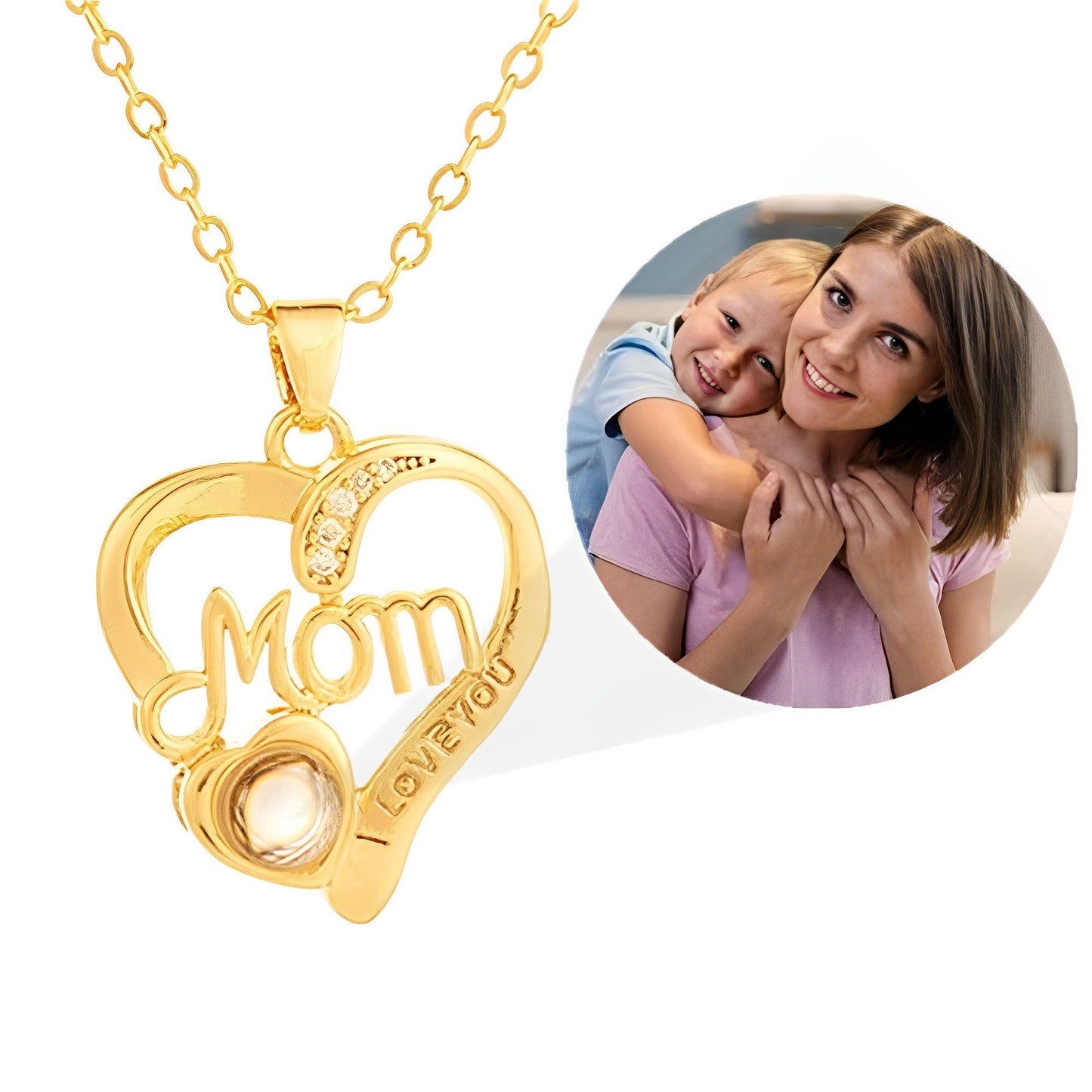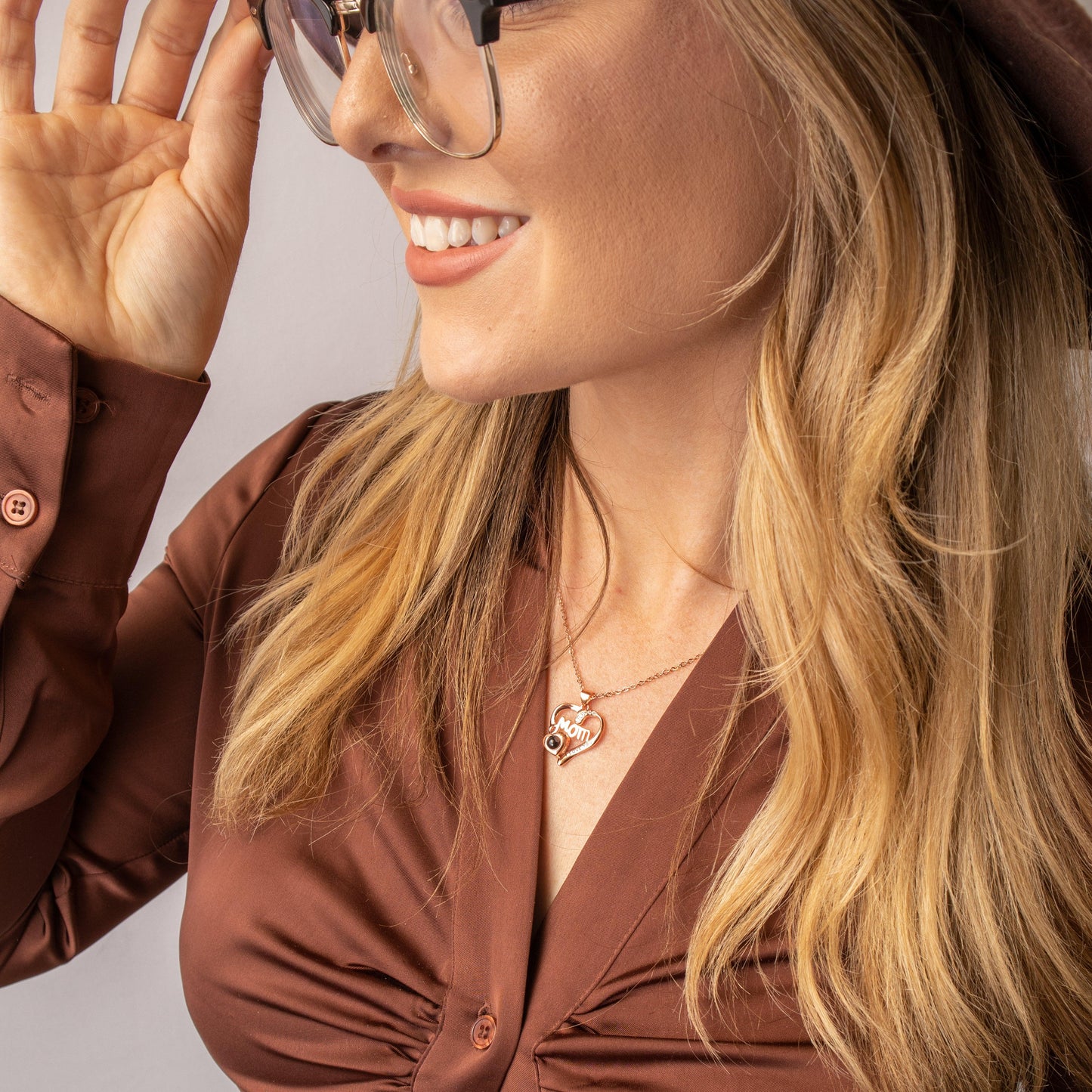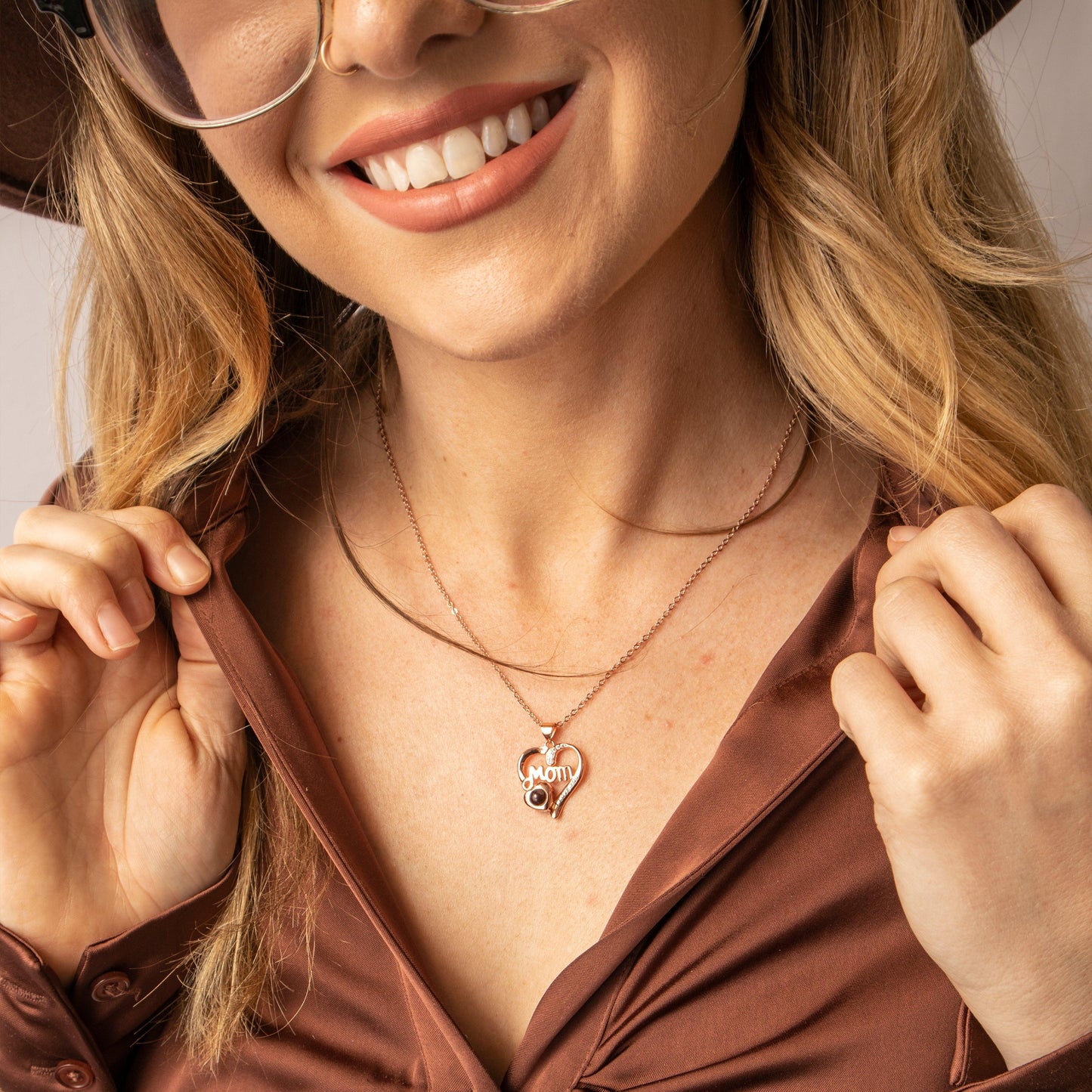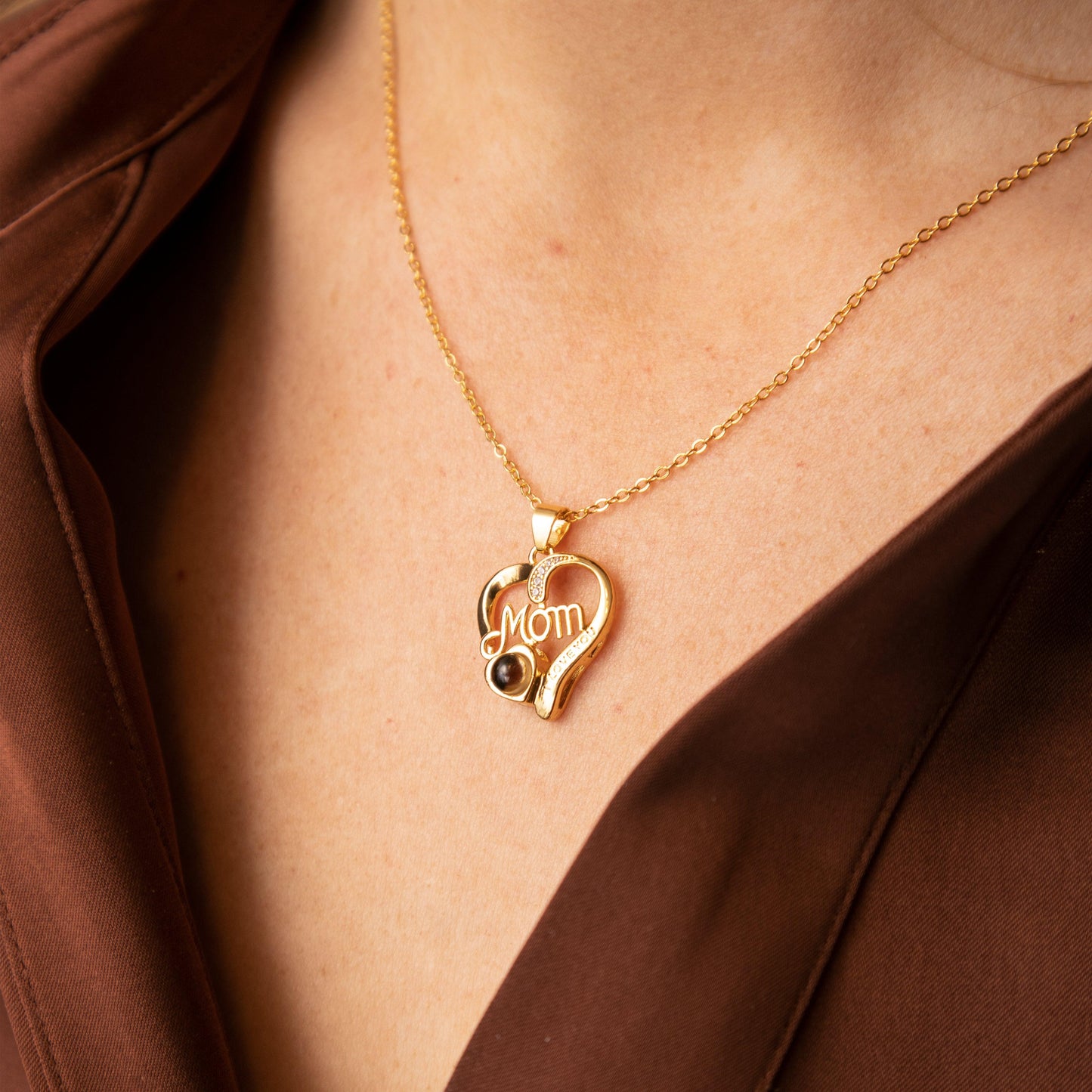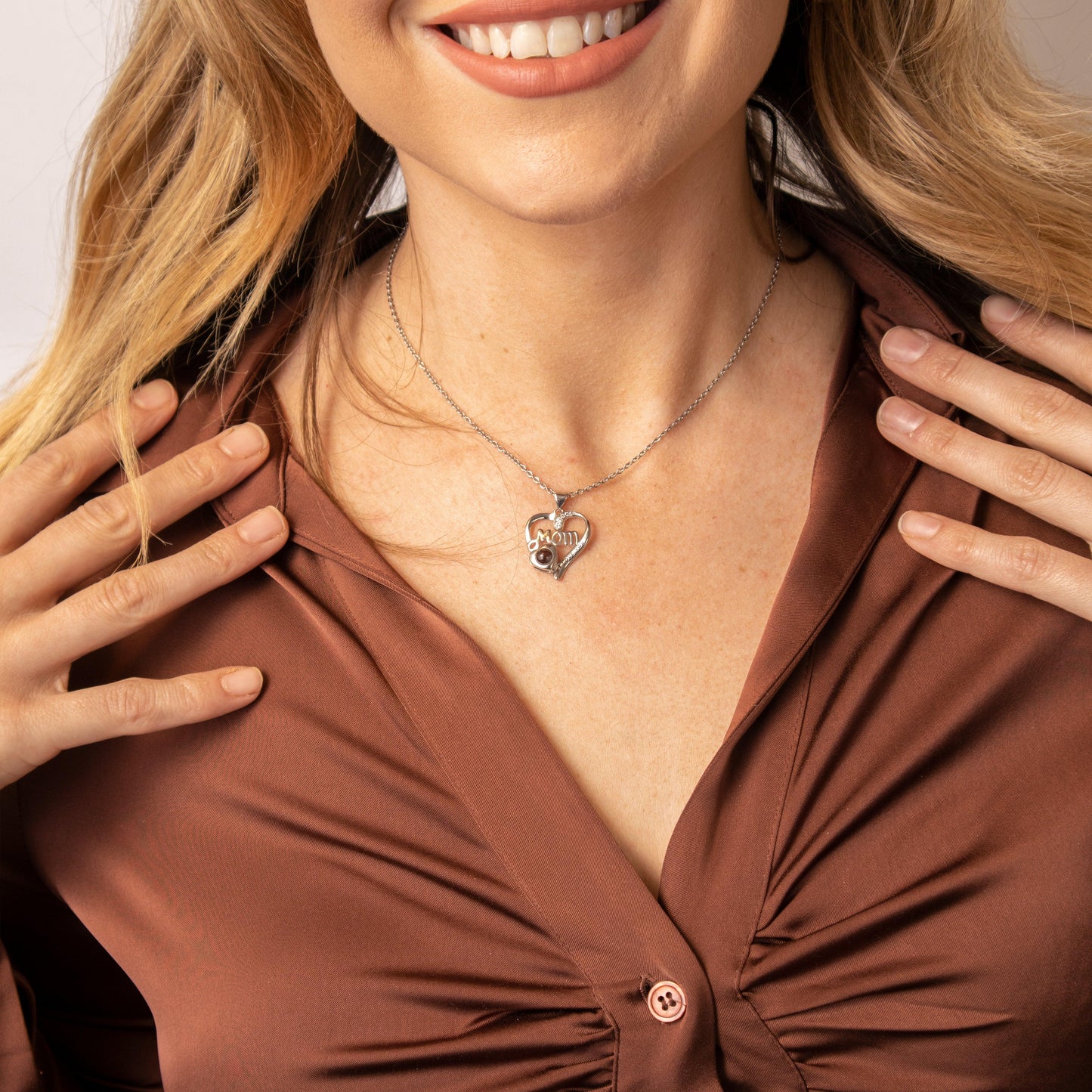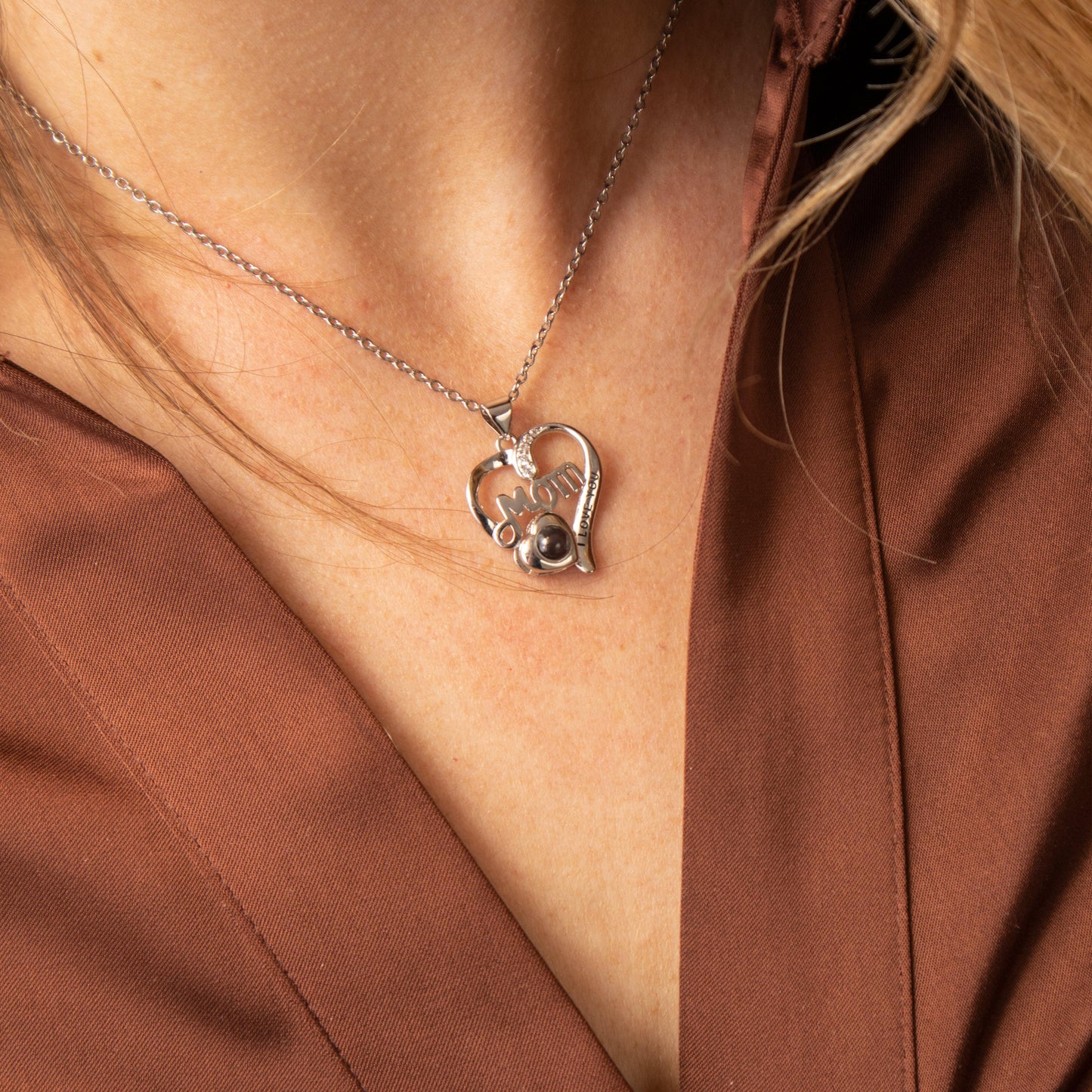 Photo Guide
Please review our photo guide below.  To ensure you upload the best photo possible for your piece
Our team will review each photo uploaded before creating your piece to ensure it will produce the best result. We'll contact you via email letting you know whether your photo was approved or if with any issues.
If you have any questions about which photo to use please reach out to us via our online chat or text us at
(949)264-3186
 if our online chat reps are gone for the day.
Picture Perfect!
A photo that's just right! There is ample space surrounding the main subjects, the  image is framed perfectly within the circle, the lighting is ideal, and there's no blur. Photos like this will look amazing in our pendants.
Too Zoomed In
Blurry Photos Are Not It!
Dark Photos Are a No Go!
How To View Your Photo!
Use Your Phone's Flashlight to Project the Image
Quality You Can Trust
Handmade by Experts
We've partnered with pioneers in the jewelry industry to bring you incredible craftsmanship, which allows us to make unique, high-quality, and durable products. Each piece is handmade and hand-inspected by our team ensuring a final product that is nothing short of perfection.
Ultimate Durability
Not only does our jewelry look great, but each piece is designed to last and not fade, tarnish, or break. You'll never have to worry about your skin turning green or anything feeling "cheap".
Premium Materials
Our jewelry is crafted using the highest quality materials. Each piece is meticulously inspected during and after production to ensure it meets our exact standards.
Responsibly Sourced
We work directly with our suppliers to ensure all the materials we use are responsibly sourced. This means we have vetted where our materials are sourced from as well as how our materials impact the environment.